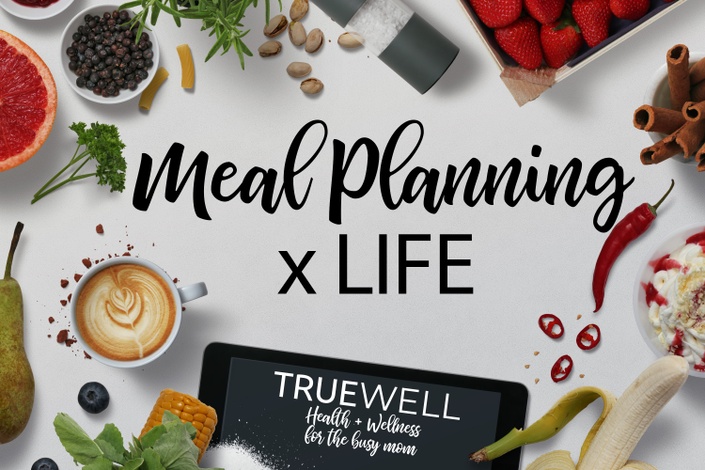 Meal Planning x LIFE (Done With You Group Program)
The group program where I walk you through creating a year of meal plans that can be reused for life.
GET READY!! The next group program starts
August 4th, 2020!
Space is limited so grab your spot now!!
THE BEST WAY TO
stick with your diet + stay on budget + eliminate hours of time wasted piecing together a weekly meal plan
IS TO HAVE A SYSTEM.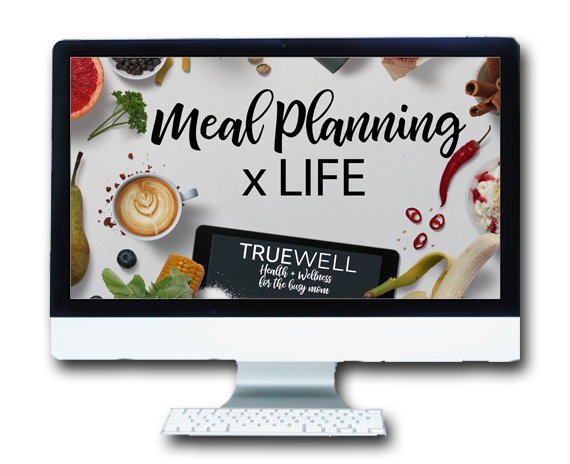 In the Meal Planning x LIFE 4-Week Group Program, you will
GET YOUR MEALS PLANNED FOR AN ENTIRE YEAR.
With a reusable system you can repeat for LIFE.
With Meal Planning x LIFE you'll:
Learn to calculate the perfect number of meals no matter what your family has going on
Learn which specific recipes you should be looking for based on your lifestyle
Get completely organized with the perfect recipe collector
Build your bank of recipes to cover you for over a year
Build your database of family staple recipes
Learn the unique Meal Planning x LIFE SYSTEM to easily get your shopping lists created in 10 minutes or less every week
THIS SYSTEM WAS CREATED FOR EVERY BUSY, BURNED OUT MOM THAT CAN'T THINK OF ANYTHING BETTER THAN NEVER HAVING TO THINK ABOUT WHAT'S FOR DINNER AGAIN
Meal Planning x LIFE was created BY a busy burned out mom, FOR busy burned out moms.

I needed a total system to get completely organized with my recipes. Not just for weekly 'sessions' meal planning, but to get rid of my mountain of paper clutter recipes threatening my sanity, give me a fast + seamless system for adding any recipe I came across that I wanted to try, have my entire year all laid out and ready to shop for, and a crazy easy way to generate my weekly shopping lists (and send to the store if I wanna do curbside pickup or delivery!)
And that's EXACTLY what the Meal Planning x LIFE system does.
Here's how the Meal Planning x LIFE 4-Week Group Program works:
We'll start out each of the 4 weeks with a group video call in which we walk through that week's step in detail, then have a Q & A session to get crystal clear on your assignment for the week.
In these steps, we'll actually DO specific tasks step by step through each part of choosing an app, getting organized, and understanding your family's needs.
You'll get printable downloads that help you work though the different types and amounts of meals you need to plan for.
You'll have access to the step by step 'pause-and-do' guidance videos for creating weekly shopping lists in 10 minutes or less.
You'll have a system for tweaking recipes that just don't work out.
And you also get bonus lessons for how to get meal prep done weekly, have backups in place, and stay on track with your system.
Here's a quick overview of what you get in Meal Planning x LIFE:
Weekly video calls to go over each step in detail, then have a Q & A session at the end of each call before you get started on your homework.

Specifically Sequenced Steps: Just like cooking a recipe, meal planning can't be done without the proper ingredients, quantities, and ordered steps. The modules are ordered to get all your prep work done so you're absolutely ready to go for the one-hour year-planning session.

'Pause-and-Do' Video Lessons: Part of this program can get pretty tech-y, but there are also things to think through and calculate. The videos are designed to be similar to me sitting right up in your grill walking you through like a classroom.

A Year + of Recipes: You'll finish this course with more than a year's worth of recipes, plenty of extras if you have a dud or get bored, and a crazy efficient system for adding extras on the fly.

A Complete System That's Reusable Forever: The whole beauty of this course is that it teaches you a system that--although will be awesome to produce a year of meals planned-- can be completely reused FOREVER.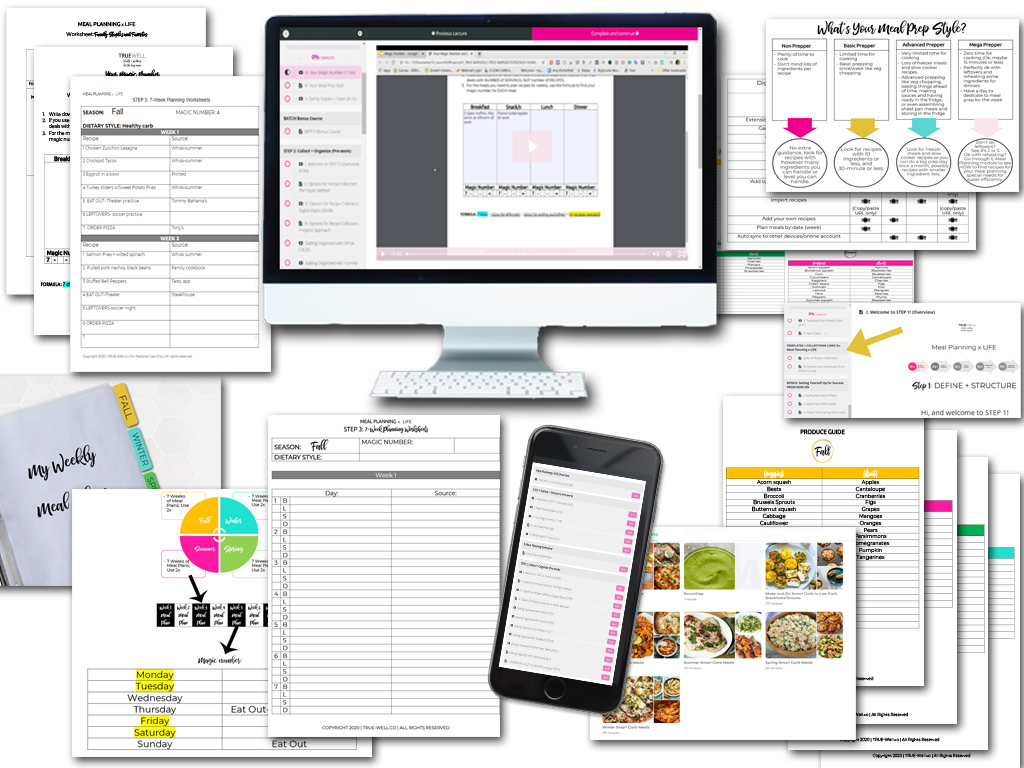 These are some of the profound shifts the Meal Planning x LIFE course has already given other busy moms:
"The True Well Meal Planning for Life course is amazing! I never imagined I could have an entire years worth of dinners planned in an hour, but this course made that possible. Even though it takes a couple hours to get the preparation work done, it's so worth it because now I have the prep work done for years to come. I recommend this course for anyone that wants to have meals planned out instead of wondering every day "what's for dinner"."

~Jayci
"I struggled every week to come up with recipes that my family would like, and had resorted to the same ten or twelve meals over and over, with nonstop, "Mom, this again?!" I was tired from work and didn't have the bandwidth to think through meal planning every darn week. After going through this course, I've got tons of recipes in a super easy app, all organized--it's crazy! I can add recipes in just a few taps, and my entire year is also completely planned. The beauty of this whole thing is that once it's set, it's done. You can repeat that entire year over and over again forever!"
~Helena
Your Instructor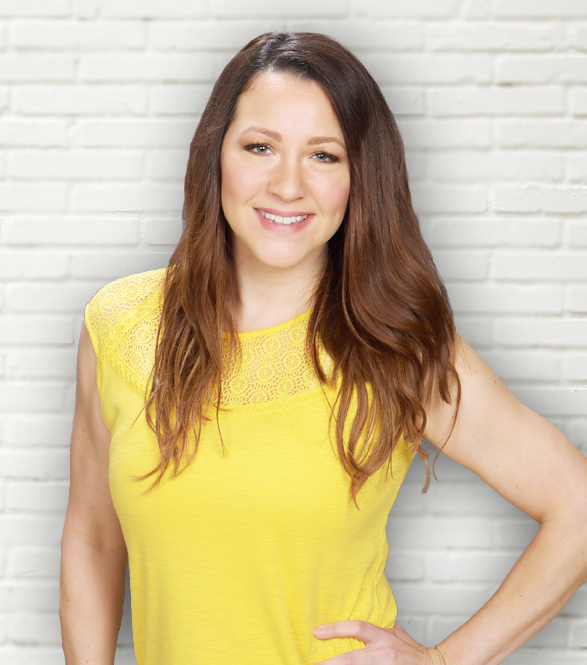 Hi, I'm Laura! I'm a nutrition specialist and certified health coach with a Master of Science in nutrition.
I'm also a wife and mom of 4, so I know how chaotic afternoons can be!
I used to meal plan and prep meals by chopping veggies on Sunday, but that wasn't enough!
That's why I created the BATCH program: To create an EFFICIENT way of planning very specific meals that my family loved, and that would allow me to cook ONCE and eat 5 or more times that week!

Meal Planning x LIFE is NOT:
Just a set of templates.

A set of recipes put together by someone you don't know.

Someone telling you what or when you should eat.
Meal Planning x LIFE IS a unique combination of:
Modules specifically ordered with step-by-step follow-along videos to get you set up and organized from the start.
Downloads to help you calculate every meal planning need your family has.
A one-hour session that's fast-paced, but has set you up to sit and plan your entire year all at once.
BONUSES INCLUDED:
The TRUEWell BATCH Course, which walks you through the steps to efficiently meal plan and prep using batch prep and cooking methods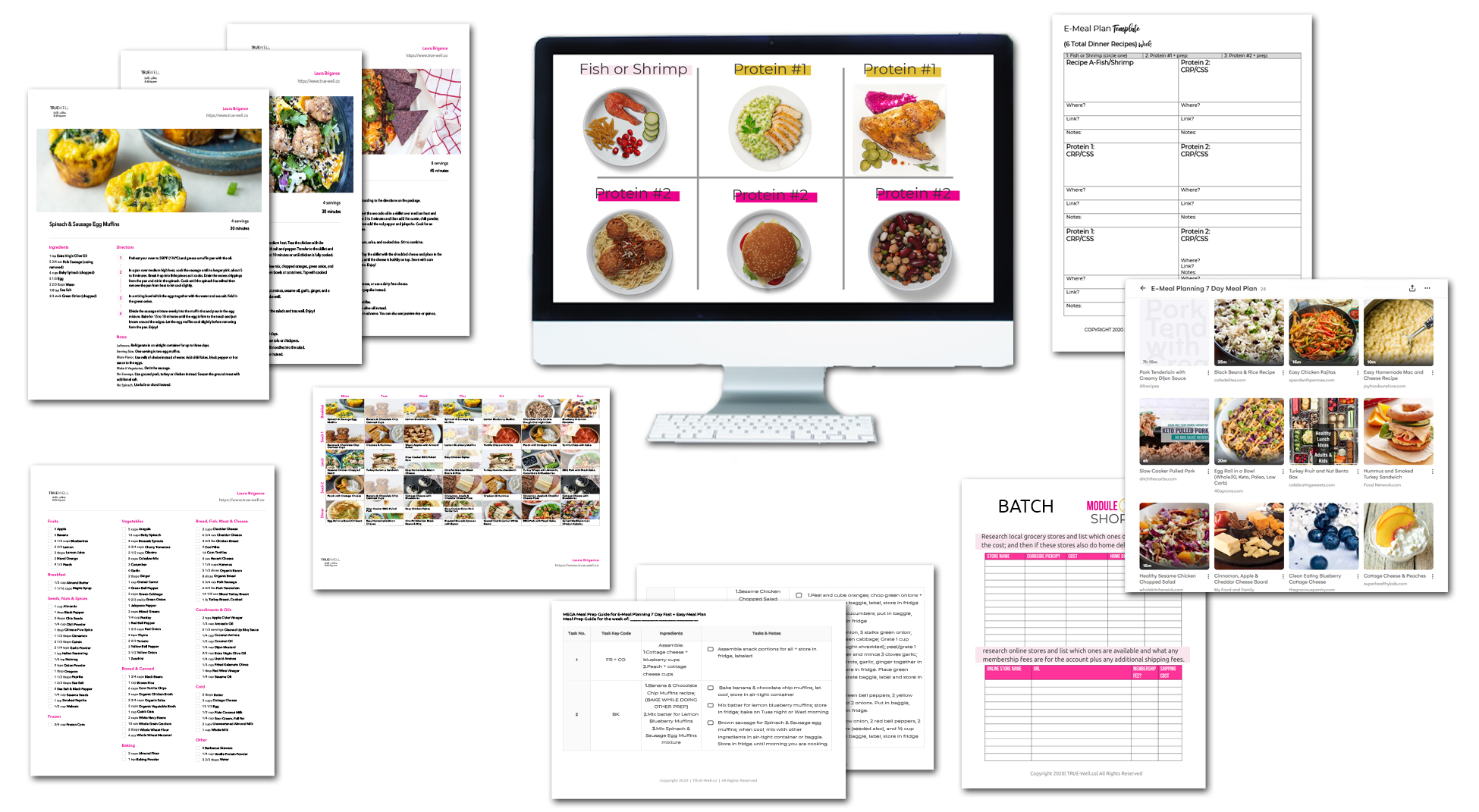 Bonus Modules with tips for 1) Having Backups in place; 2) How to meal prep EVERY week, 3) Even more time-saving tips for meal planning + prep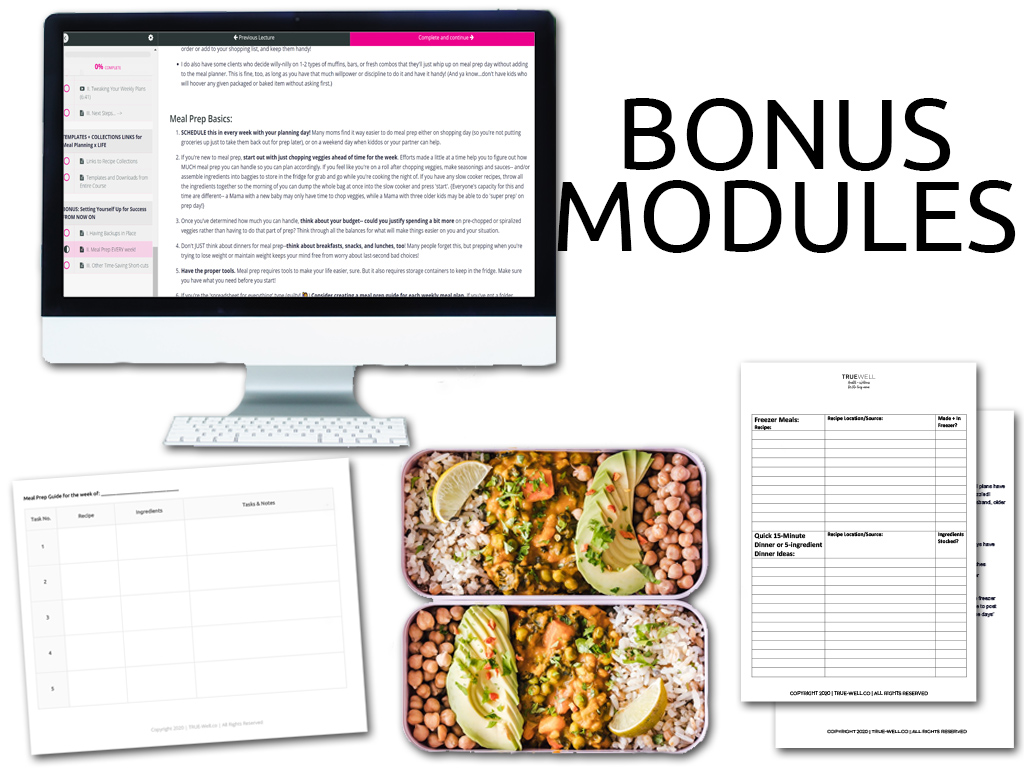 Course Curriculum
Meal Planning x LIFE Overview
Available in days
days after you enroll
WEEK 1: Define + Structure
Available in days
days after you enroll
BATCH Bonus Course
Available in days
days after you enroll
FAQ's for Meal Planning x LIFE Course Content:
1.Can this be used for (plant based/paleo/keto, etc)?
YES-- any dietary style can be used with this system.
2. How long will the whole course take?
This really depends on which meal planning method you prefer, and how many recipes you've got banked so far. Digital methods tend to take less time. But the course has a one-hour lesson for you to sit and plan your entire year at once, after your recipes are all collected and organized. Many moms have completed the entire process in 3 hours or less, but mileage may vary.
3. Do I HAVE to switch over to digital or an app for this?
No. You can use paper planning methods, spreadsheets you've created for yourself, or a hybrid of digital and paper if you wish. We only encourage digital or a hybrid approach because these apps are created to get you organized with recipes that can be added and managed quickly.
4. If we suddenly need a different amount of recipes for any week, is it hard to change the meals?
Nope. Because when you're generating your shopping lists, if you need less recipes, you simply delete one, and if you need more, you're set with a collection to pull from in seconds.
5. Do you provide the recipes?
I provide links to collections of healthy 'smart-carb' recipes for dinners, lunches, and breakfast/snacks that anyone taking the course is welcome to use and pull into their own collections. But other than that, you provide your family staple recipes and then search the rest of the recipes to fit your lifestyle and dietary style. Part of this course is learning to do those steps efficiently with your personal criteria so you're absolutely set to do it on your own in a snap from now on!
Frequently Asked Questions
When does the course start and finish?
This group program is scheduled intermittently throughout the year. The current start date is August 3rd, 2020! :) It is a 4-week course.
How long do I have access to the course?
How does lifetime access sound? After enrolling, you have unlimited access to this course for as long as you like - across any and all devices you own.
What if I am unhappy with the course?
We would never want you to be unhappy! If you are unsatisfied with your purchase, contact us in the first 30 days and we will give you a full refund.